Gina Mancini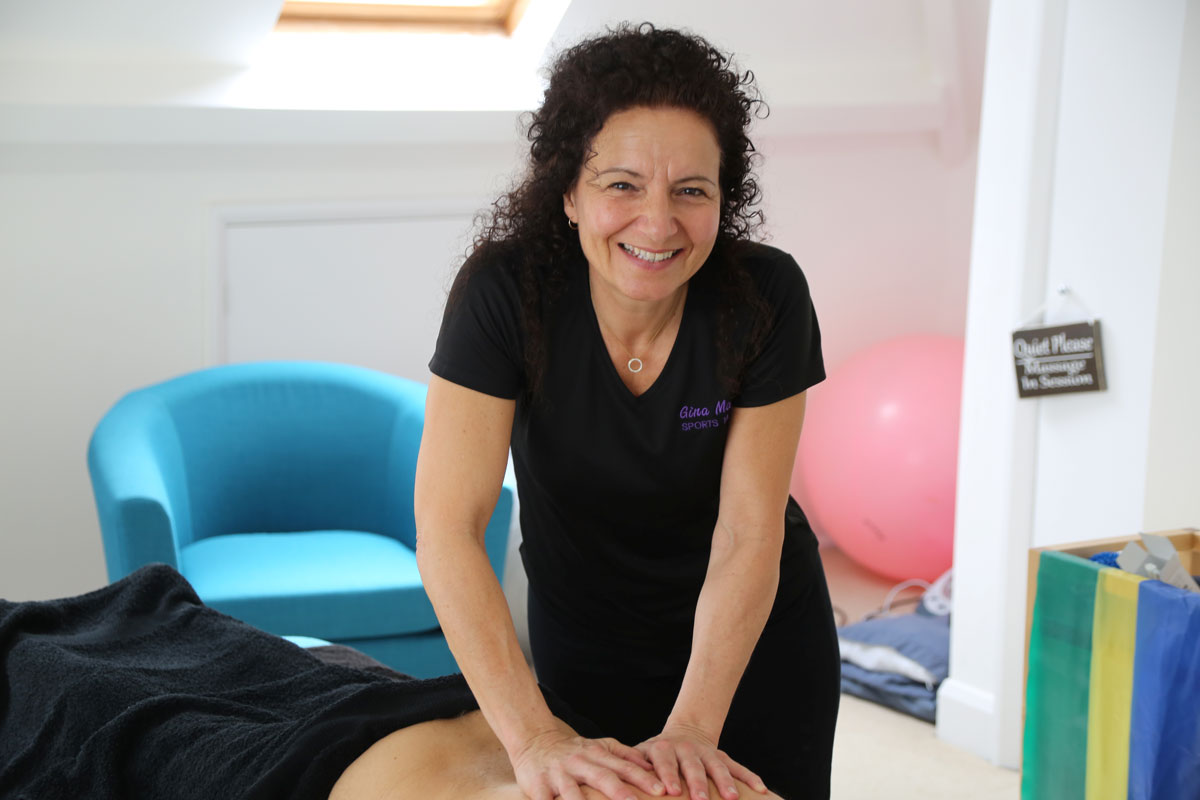 Gina started massaging in 2002 and worked at LA Fitness gym for 14 years before joining Croydon Physio. She got involved at an early stage of her work as a sports massage therapist with professional and amateur Ballroom and Latin dancers and has had the privilege of working on the popular show Strictly Come Dancing since it started and has toured with them from 2008 which has led to other tours such as Dancing on Ice, Take That, Girls Aloud, Adam Lambert & Queen, Monty Python and Iron Maiden, to name but a few.
She has also worked on various theatre shows such as Spamalot, Burn The Floor, The Rocky Horror Show, White Christmas, Elf and at present, Half A Sixpence at the Noel Coward Theatre.
She comes from a sporting background - her family were involved in Boxing for 80 years & her cousin played professional football for Arsenal. Gina herself has a background in competitive sport including football, hockey and netball & is now a keen runner.